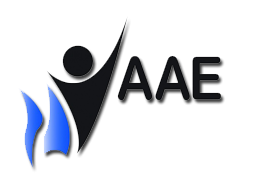 Asthma Pharmacology Pre Conference - 2017 AAE Conference (CE Nurse)
Course Format:
Online Video
Course Credit Type:
CE Nurse
Rewards Points Earned:
125
Course Category:
*Nursing, **Self-Study/On-Demand
Course Release Date:
August 12, 2018
Course Expiration Date:
August 12, 2020
Program Summary:
This course is part of a series of courses produced by the Association of Asthma Educators at the 2017 Annual AAE Conference. The Association of Asthma Educators is the premier inter-professional organization striving for excellence to raise the competency of diverse individuals who educate patients and families living with asthma. The course series provides students with the latest information on all things wheezy and itchy. Nationally recognized speakers will deilver state-of-the science pharmacology instruction using innovative small-group educational approaches.
This course contains two presentations from the 2017 AAE Conference focussing on several topics discussed as a pre conference to the rest of the conference.
---
Objectives:
Discuss the symptoms and epidemiology of allergic rhinitis (AR)
Identify classification and co-morbidities of AR
Discuss subjective symptoms of AR
Discuss physical examination of a person with AR
Identify various methods of pharmacotherapy for AR
Discuss patient education for management of AR
Discuss the pathophysiology of GERD
Describe options for treatment and management of GERD
Discuss factors contributing to GERD and describe the options for evaluation of refractory GERD
State the epidemiology and the bidirectional epidemiological relationship between asthma and sleep disordered breathing
Describe the proposed mechanisms linking asthma and sleep disordered breathing and how asthma medications may affect sleep
Apply evidence to personalized management of pediatric and adult patients with both conditions
Describe the bidirectional relationship between asthma, asthma medications, and anxiety/depression/ADHD
Identify the underlying mechanisms linking asthma and asthma medications to anxiety/depression/ADHD
Apply this evidence to personalized, cost-effective management of adult and pediatric patients
Describe the physiologic damage caused by smoking
Discuss the dangers of second and third hand smoke
Recognize nicotine addiction
Identify the advantages of quitting
Compare and contrast nicotine replacement therapies (NRT) and the health effects of e-cigarettes and hookah
Discuss the pathophysiology of atopic dermatitis
Describe skin barrier dysfunction
Describe general concepts of an appropriate medical treatment regimen for atopic dermatitis
Compare and contrast what is meant by complementary, alternative, and integrative medicine
Describe trends in CAM use for asthma and the most common types of CAM used for asthma and AR
Identify resources for taking a CAM history
Develop strategies for supporting CAM use within a patient-centered model of care
Use evidence-based resources to evaluate safety and effectiveness of CAM modalities