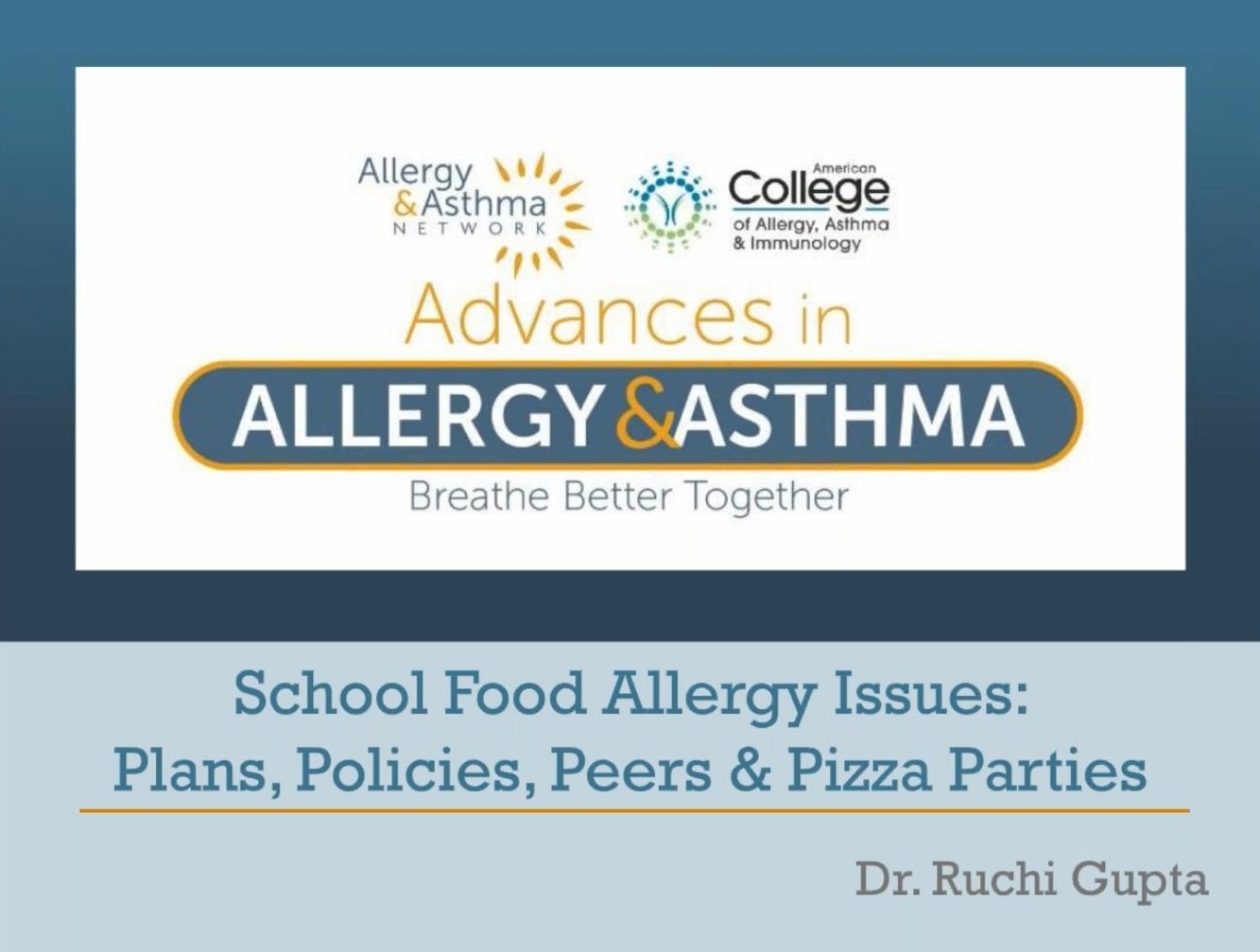 School Food Allergy Issues: Plans, Policies, Peers & Pizza Parties (CE Nurse)
Course Format:
Online Video
Course Credit Type:
CE Nurse
Rewards Points Earned:
25
Course Category:
*AAN Network Courses, *Asthma & Allergy, *Respiratory, Allergy/Immunology, **Self-Study/On-Demand
Course Release Date:
December 09, 2018
Course Expiration Date:
December 31, 2022
Program Summary:
Dr. Ruchi Gupta Discusses the prevalence of food allergies as well as severity and geographic variability. She continues by reviewing anaphylaxis and reviewing data on school food allergy policies.
Objectives
Participants will be able to identify the food allergy prevalence in the top 8 food allergens.
Participants will be able to discuss 4 cases in which epinephrine is strongly recommended
Participants will be able to discribe meaningful food allergy policies for both classroom and lunchroom settings.
Outline
Prevalence of Food Allergies - New Prevalence Data for Children and Adults
Anaphylaxis
New School & School Policies
Valuable Resources for Food Allergy Management